5 ways to use your social MEDIA networks for SEO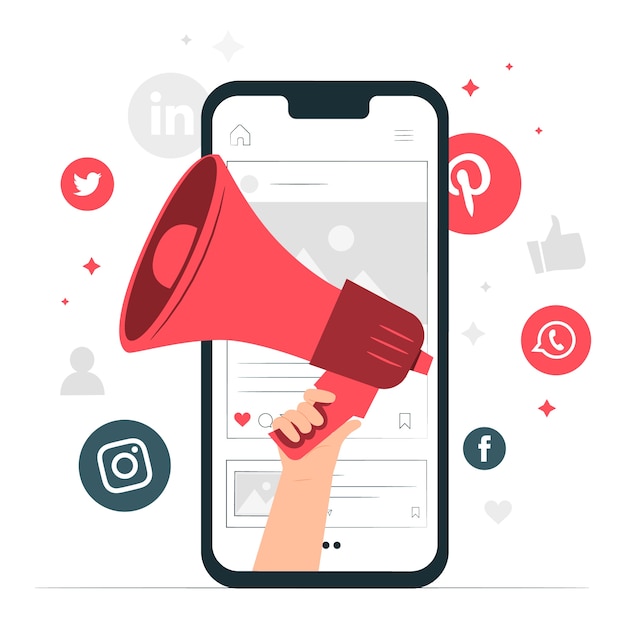 Social networks are not linked to SEO… at least officially! Here are 5 methods that allow you to boost your SEO with social media!
You may like or hate social media, but you certainly can't ignore them. This is especially true if you are a professional. Customers expect companies to have a presence on social networks. Here are 5 ways to use your social networks to fuel your SEO.
The importance of SEO for your business
Search engine optimization (SEO) is crucial for companies. Any company with an online presence knows how important it is to rank high in Google search engine results pages (SERP). Getting a top position for your target keywords can make the difference between the success and failure of your business.
Too often, companies consider social media marketing and organic SEO as two separate entities. This is a mistake. Well-managed social media can give your SEO a real boost. You need to see the two areas as related and complementary.
The main interest of social networks
One of the best things about social media is its ability to put you in front of the people that matter most to you: your target audience. It's important to know who you're trying to connect with and how they interact with brands on social media sites.
Social media not only offers you a platform to build your own targeted community, but it also gives you a personal connection with them. Brands need a human or personal connection with their audience, and social media serves as a bridge between the brand and the buyer.
How does this help your SEO? Brand awareness can affect what you are ranking for on Google. With increased mentions on social networks, your site can start to rank for new searches.
Direct and promote content
A good content management strategy is essential to perform well in SEO. Sites must have attractive and high-quality content that is relevant to the business objective. This content must be updated and added regularly to ensure its relevance. The content should also be relevant to the user's intent, which is also important in terms of ranking in search results.
Social media can be used in several ways to help a site's content management strategy. First of all, social networks can be useful for finding topics and content ideas. Second, the same or other social platforms can be a great way to promote and share this content to increase its number of views.
Consistently publishing interesting and engaging quality content will increase your trust index and credibility within your community. The more people talk about you, the more they will want to know about your brand. In turn, this translates into increased Google searches and traffic to your site.
Influencing generic research and SERPs
The size of a company or site's social media is not a direct ranking factor. However, sites with huge social follow-ups rank higher for certain keywords. This can be a direct or indirect result of their presence on social networks.
For example, when a brand becomes known, people start using brand terms that include a product to find that company. The term "jean levis" is a good example.
The brand association has been shown to be a ranking factor for Google. This makes sense since Google is trying to provide the most relevant results to people searching for a product.
Having a well-balanced social media portfolio can also help your company dominate SERPs for brand searches. You can use social profiles with custom URL endings and brand names for titles for your brand searches. This strategy can help you dominate the first page of these SERPs helping you drive traffic.
Build quality tracking
Building your next social presence that can help your SEO is not a question of quantity. As is often the case, quality is perhaps even more important. Having 100 subscribers may be better for SEO than 10,000 if those 100 contain the top five influencers in your niche.
Quality subscribers are more likely to share your content. They can also reference your content in their own articles. If the top influencers in your field follow your profile, these referrals are worth a lot to your site. A link from a high authority blog, linked to your niche, is like the Holy Grail for SEO link building.
To get the attention of these influencers, you must first do something for them. This could be to share some of their content via social media. It could be a link to one of their articles via your own blog or one of their guest articles.
Digital Networking
Once you have successfully developed quality social media tracking, you can further leverage social media for SEO. Digital networking can be done in many different ways. At its basic level, it can mean developing a relationship with fans or followers. But what is most interesting, without a doubt, is to build relationships with people who have the power to get you known faster.
Online networking can also mean contacting important influencers directly. They have the expertise, authority, and reliability that Google loves. Some thoughtful outreach can motivate them to share your content, link to your content, or lead to more direct collaboration. Giving you maximum visibility is very quick.
It will directly influence your traffic, lead capture, and sales, but the most interesting thing about this partnership is the possibility for these new prospects to share your content again, making your article go viral!
Digital networking is therefore a strategy that any brand should implement to rapidly expand its presence on the web. Nevertheless, be careful to select the influencers representing the best segment of your market, in order to maximize your investment.
Leveraging the power of social media groups
Our latest way of using social media for SEO is a specific tactic to help with the two main areas mentioned above. It is about leveraging the power of social media groups. It's a strategy that can help you build quality tracking and reach people.
Most social media platforms have group functionality. LinkedIn has a particularly good one. Groups provide a way to interact with like-minded people or people interested in the same things. This can be useful for your SEO efforts.
Joining a group related to your niche can make it easier for you to connect with others in your field. A good starting point for a message to a potential partner, for example, might be "I see that we are both in the "Y" LinkedIn group.
The group gives you something in common and facilitates the initial connection. You can use it to get valuable links from a high authority influencer. This could lead such a person to start sharing your social network posts with his or her network. Either of these scenarios could be extremely beneficial for your SEO. Not to mention your organic traffic.
One thing to avoid in this area is spam. You should carefully search for people to whom you send a message. You should also take the time to think about how you propose to work with them before making contact.