How to generate sales through SEO in 2021?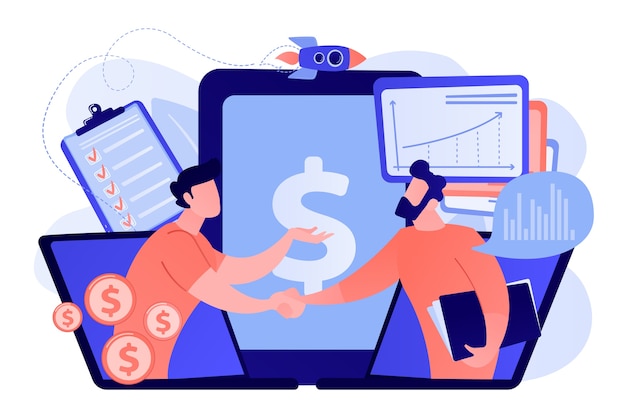 As the years go by, SEO, or natural search engine optimization, becomes a hot topic among digital professionals and companies. Let's briefly recall that this term is most of the time associated with the improvement of a website's visibility in Google's search engine while it is also assimilated to other competing platforms of the Mountain View firm.
Let's first look at Google and the different types of queries typed by Internet users.
The 3 types of Google queries
Searches made in Google's search engine can generally be categorized into three main families related to a specific user intention.
Navigational searches
The navigational query is typed by the Internet user with the intention of finding a specific page or website that he already has in mind. In Analytics language this could be similar to direct access except that in our case the user will type the name of the site in the Google engine. To take a concrete example, a navigational query is synonymous with a user typing "youtube" or "facebook" in the search engine to access these sites.
Information research
As their name indicates, these expressions are typed into Google's search engine to search mainly for information or to obtain an answer to a question. This type of search is in constant growth with the advent of voice search and voice personal assistants such as Google Home, which often generate voice questioning on the part of the user.
Transactional research: the key to generating sales
The latter type of queries typed into Google's search engine are related to the location of a specific product often synonymous with the Internet user's intention to purchase. Therefore, it is by positioning the pages of a website on these keywords that the generation of sales will be maximized.
Develop a rich content
Once the transactional keywords related to your company's DNA are targeted, the best way to optimize your visibility in Google's results pages (SERP) is to write semantically rich content that integrates the different ways Internet users search for this product while providing information that sparks their interest. This is called Content Marketing.
However, Google is no longer the only influential search engine on the web, especially when it comes to purchase intent.
Optimize the visibility of its products on Amazon
According to the latest figures provided by LSA Conso for the year 2018, Amazon holds more than 20% of the market share of the e-commerce sector in France, an increase of +2.2% compared to 2017. This is not surprising when we know that the Seattle-based giant holds about 50% of the e-commerce market share in the U.S. market.
Coming back to SEO, it is important to keep in mind that Amazon's search engine is by nature a transactional search engine through which the Internet user types a keyword used to locate a product. By optimizing the natural referencing of its Amazon product sheets, we optimize their visibility with respect to purchase intentions exclusively.
The golden rules to improve the SEO of Amazon product sheets according to the computer graphics created by the Agency 90 are as follows:
Perform your keyword analysis using tools that provide the search volumes of Amazon France queries such as Ahrefs or Keywordtool.io
Optimize your product title within a limit of 250 characters.
Fill in the product specifications by listing 5 chips
Write 2000 characters for your product description
Fill in long trailing keywords in the background keywords up to 249 characters maximum
Beyond Amazon SEO: Sponsored Ads
As on Google, improving your SEO on Amazon is a strategy that will pay off in the long term. To generate sales quickly, it is, therefore, advisable to invest a budget in the implementation of Amazon Ads campaigns.
Like Google Ads, Amazon allows you to pay to sponsor your products and make them visible in search results on specific keywords.