Pinterest: how to use Story Pins?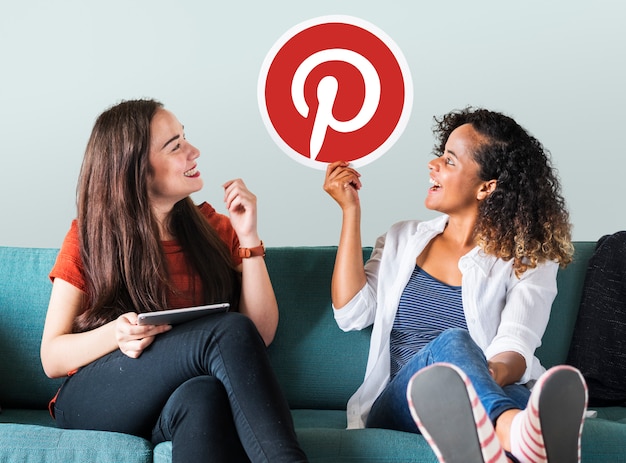 Pinterest pins will give you the opportunity to put your content forward and therefore increase the visibility of your brand!
Little more, they have two interesting features that other platforms do not have: they do not disappear after 24 hours and give pride of place to creators!
How to properly use Story Pins ? Follow this article
What to do with Story Pins?
First of all, you must have a Pinterest business account to be able to use Story Pins. If so, you will have the opportunity to share all your "inspirational" ideas more easily, in videos, images, and text!
Story Pins give you the ability to:
Create up to 20 pages of images (with a minimum of 5 pages) and tell your story to engage your audience with longer, more detailed content than with regular Pins.
Insert links in your Story Pins to redirect Internet users to your website.
Record videos and even overlay text on them.
Format how-to guides, DIY tips or step-by-step recipes, etc.
How do I use Story Pins?
Target Your Audience: With Story Pins, Pinterest allows you to reach a wider audience, but for your marketing message to be successful, you need to reach the right people.
Prepare your content in advance: prepare your images and videos in advance, ensuring their quality. Always keep in mind that your media supports must push Internet users to action (shares, clicks, etc.).
Recycle great content: Use Pinterest Analytics to find out which content has been most successful and if it's still relevant, adapt it to the new Story Pins format. For example, you have a very successful DIY item. Why not turn it into Story Pins with engaging videos and step-by-step instructions?
Some tips for successful story pins
The goal of Story Pins is to grab the attention of your target audience and generate engagement.
To achieve this, here are some tips:
Share only quality visuals.
Polish your titles to be eye-catching.
Meet the expectations of your target.
Add value to your content and be informative.
Insert a hard-hitting CTA.
Do more and better than your competition.
Be creative!
How to create your Story Pins
Now you have to publish your Story Pins when the time comes, all you have to do is follow these steps:
On your business account, click Create , then click Create Story Pin .
You have the possibility to create a new one, or to access Your latest drafts .
Click on the round down arrow icon and add your images or videos.
Use the tools on the right: Layout , Adjust and Text and polish your content!
To add additional images or videos, click the plus icon .
Click next and select a detail theme for your Story Pin.
Fill in the information about your Story Pin: title, tags, etc.
You can edit your Story Pins once published for up to 20 days, which can be handy to re-tailor your content based on those results. Remember to regularly check its performance on Pinterest Analytic !
Why use Story Pins?
Regular pins leave you little space to spread your marketing message. The text must be concise, the image attractive and the video compelling to get the click of the Internet users.
However, with Story pins, you will be able to attract more customers to your website with longer content. Especially since the fact that being able to insert a link in your Story Pins will encourage clicks.