The basic rules of SEO to optimize your SEO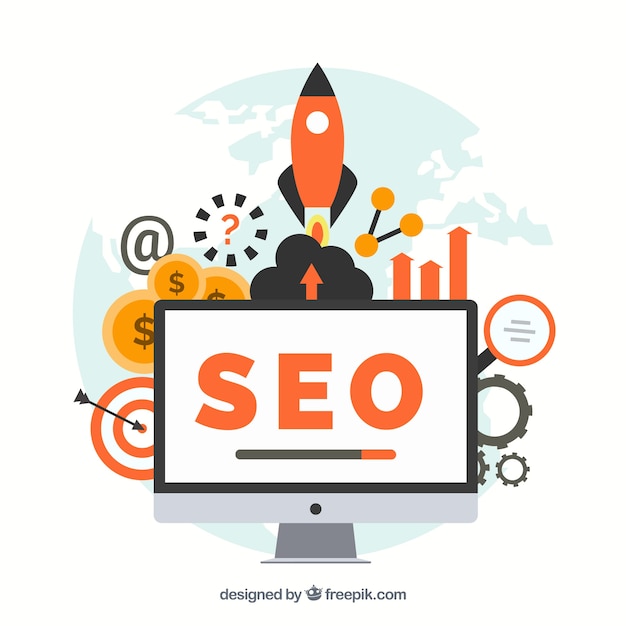 In this article, we'll see SEO-oriented optimizations (for Search Engine Optimization) to improve search engine referencing of your website.
Structure your items using tags

In order to structure your articles, pages, and your site, you're going to have to use HTML tags. If you use WordPress or other CMS, you need to know the basics in order to write your articles correctly.
The main tags to know are called "Hn tags." These tags represent and contain your titles, subtitles, …
The first is the tag ,
this tag contains your main title and must be unique on your page (or on your article) so that search engines easily understand the topic that is being dealt with. It is in this tag that you will place your keywords in order to position yourself on the queries targeted beforehand or to improve your referencing on existing queries.
Then, when you structure your page, you're going to write subtitles. These subtitles are contained in the
"tags." You can multiply them without worry as long as the structure of your document remains clear and logical. Again, you will inform keywords, however, these will be less important than those listed in the title tag. If you want subtitles, they will be contained in the tag
." You understand what's next. Filling and structuring these tags are important SEO optimizations because they are taken into account for the referencing of your page and they are read by the screen readers that some visitors can use when visiting your site.
If your site contains only titles, the visitor who uses a screen reader will not be able to understand the subject of your page. Write unique, quality content
Over the years, search engines have developed algorithms to highlight content that is quality and unique. Indeed, their main purpose is to respond to the user who makes a query by giving him sites that can respond to his search.
Avoid duplicated content If your content is not unique, tools are available to manually verify it, search engines favor the site that published the content first.
Your site could also get a penalty (i.e. in the eyes of search engines, your site will be of low quality and will be downgraded to the back pages) and this will greatly impact your down traffic.
Create qualitative content In addition to being unique, your content must be of high quality, that is, it must provide an answer or a solution to the user. As mentioned earlier, search engines seek to satisfy the user by offering sites that potentially contain the answer.
If your content is of low quality, the user will not spend time on your site. This metric is recorded by the engines which will then understand that your site does not meet expectations and that it is therefore of low quality. Your site will then be less well-referenced and your traffic will suffer. Remember to fill in your images correctly
Visual research is becoming more and more extensive. Just look at the explosion of social networks like Instagram or Pinterest.
Google has even developed its Google Lens, which allows you to identify objects or information from images and search for them. Suffice to say that the images of your site could come out if they are properly optimized.
Give your images a title
When you fill an image in your CMS or when you integrate it into your code with the "tag, you need to fill in what's called the "title" tag. This tag contains the title of your image, again you can place your keywords that are attached to the image in question.
The alt tag: the alternative text
This tag is extremely important, it is the description of what is in the image. This description will be read by screen readers. In addition, it is this description that will be indexed by search engines and that will make your image stand out on searches. Suffice to say that you have to use it to put its keywords in order to come out better. Be careful not to abuse it because even if you come out on searches, remember that it is the user who has to click on your image to get to the site and that if your description does not match the image, there is a good chance that it does not click.
Other optimizations are possible at the level of images such as format, size, … but they are less important than the previous ones.
Create internal and external links for your site
For your site to matter and be discovered by search engines, you need to create links from other sites to your own. This strategy is called a netlinking strategy.
External links to improve your authority
External links have two main uses:
Bringing traffic to your website: Users clicking on the link from another website will then be redirected to your website which will make it an additional source of traffic.
Improve the authority of your website: Another site linking to you tells the engines that your site is of interest and that it is of quality since it makes a link on its page. This link will transmit some of the authority from the external site to yours. This will improve your overall authority and as a result you will be better referenced on future research.
Please note that links from other websites should not be in "No Follow." If this is the case, the authority will not be transmitted and your site will not gain in referencing, however this will always make an additional source of potential traffic. It is therefore recommended to have links in "Do Follow" in order to improve its referencing.
Set up an internal mesh
Other important aspects include making internal links between your pages. This internal mesh allows the user to easily navigate your site but it also allows to transmit the authority of the main page (the latter usually having more authority because all links are made to it) to the pages below in the architecture of your site.
The concepts of internal mesh and backlinking can be complicated to set up for web referencing novices. Don't hesitate to turn to SEO professionals for help or advice.
Create a community around your website

In order to share and generate interaction with your users, you need to create a community around your site. To do so, use social networks such as Instagram, Facebook, … by creating groups or pages. Encourage your users to subscribe or follow you. This way, when you will publish articles, you will have at your disposal a set of potential readers who like your content. This will generate traffic and allow you to retain your readers.
In order to facilitate the sharing of your content on social networks, set up plugins that allow instant sharing from your website. This makes it easier for your users to share your articles.
Keep your audience in mind

It is true that it is good to optimize your website and its content for search engines, but don't forget your target audience. It is the visitors and users who generate your traffic and who inform the search engines of the quality of your site. They are the ones who can promote your site if they like its content. So always think of them when you write or develop your website.